Category:CoreOS
From EN Ikoula wiki
en:Category:CoreOS he:Category:CoreOS ru:Category:CoreOS ja:Category:コア Os ar:Category:CoreOS zh:Category:CoreOS ro:Category:CoreOS pl:Category:CoreOS de:Category:CoreOS nl:Category:CoreOS it:Category:CoreOS pt:Category:CoreOS es:Category:CoreOS fr:Catégorie:CoreOS

This article has been created by an automatic translation software. You can view the article source here.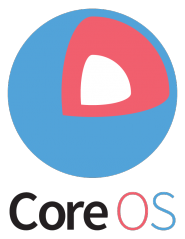 CoreOS is a Linux operating system designed to bring opportunities of elasticity in terms of infrastructure and automated management.
Concretely CoreOS is a maximally lightweight linux system. A kernel and systemd, quite simply. Add a few essential management tools to everyday :
DCE

a system of decentralized coordination
a tool for paravirtualization for creating and managing containers, which will turn your different applications.

This system is open source. The sources of the various components are available on github.

Pages in category "CoreOS"
The following 3 pages are in this category, out of 3 total.